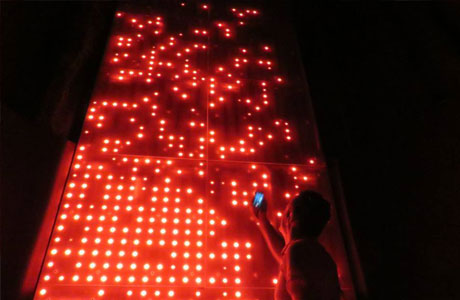 8. December - 17. January 2022
Intermedia installation by Auke Touwslager and Ursula Lavrenčič in the xcenter, Nova Gorica
In their work, Auke Touwslager and Ursula Lavrenčič explore the invisible world of sound waves, frequencies and the electromagnetic field: an installation that visualizes the electromagnetic field of active mobile phones.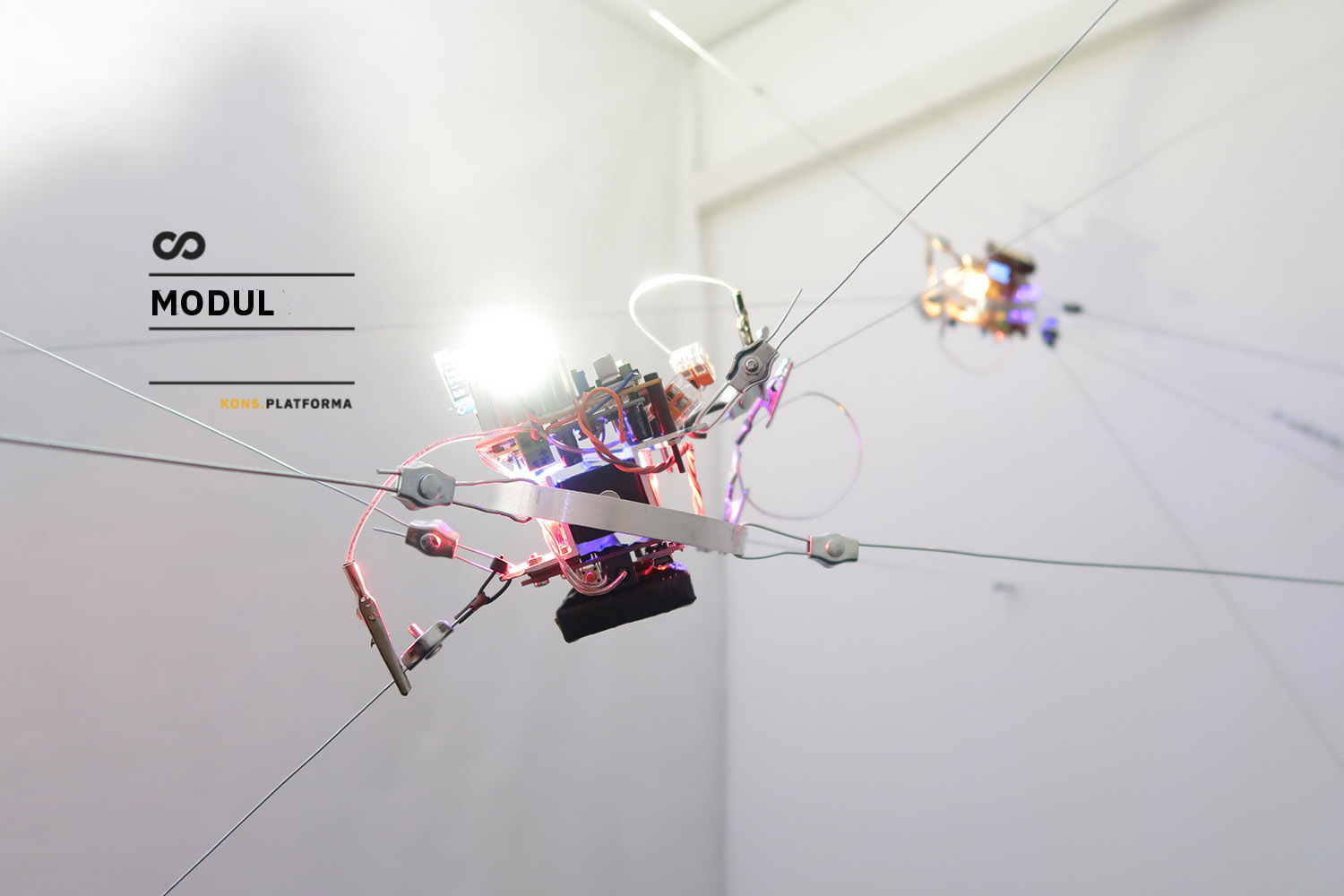 The platform establishes an ecosystem of creative activities for the critical development of the future, works on the capacity building and educating the communities for the creative use of high technologies, and thus creates an active network of transdisciplinary activities to promote access to sustainable social and technological innovation. Within this new territory and in cooperation with the 26th Festival of Computer Arts (MFRU), we created the konS modul, where we presented works of contemporary investigative art and focused on topics of artistic production on the crossroads (art-science-technology).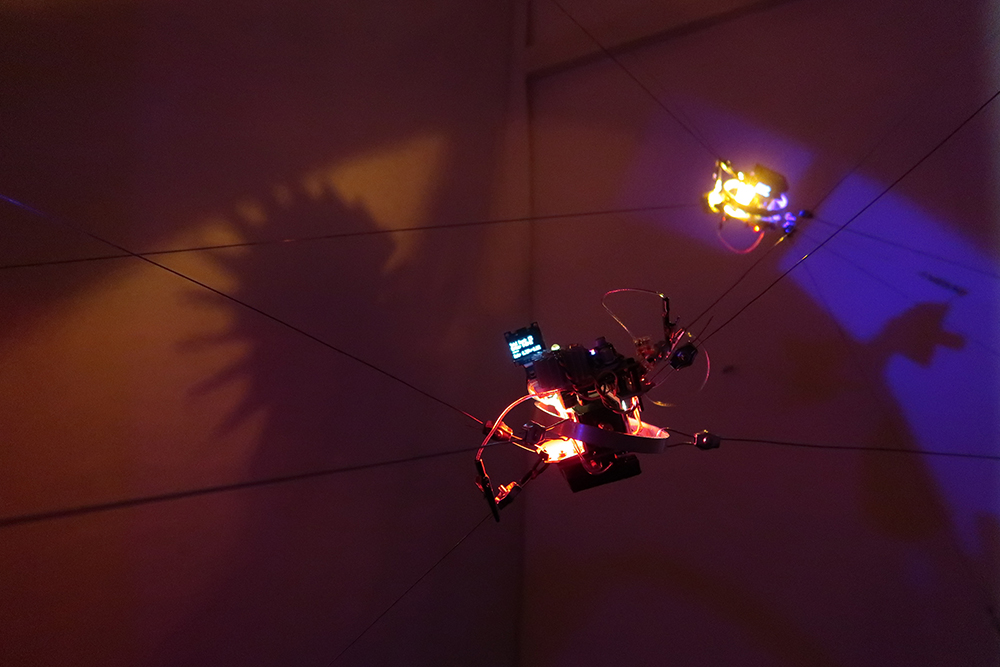 The installation uses muon detectors, which trigger strong flashes of LED lights and resonating beats of electromagnets. In physics, muons are elementary particles that, like electrons, are classified as leptons. On Earth, they are produced when cosmic rays hit the upper layers of the atmosphere.
NovaIn the theme laboratories, we encourage and enable connections between artists, scientists and scientific institutions. In this creative environment, redundant works of art and ideas are created, creating space for original, unexpected, unusual and inspiring views of the present and possible future.